Two Divi modules provide a Blog Index and Grid post listing with varying style controls.  Additionally, more thumbnail image sizes are provided for single posts and there are hover effects for the grid.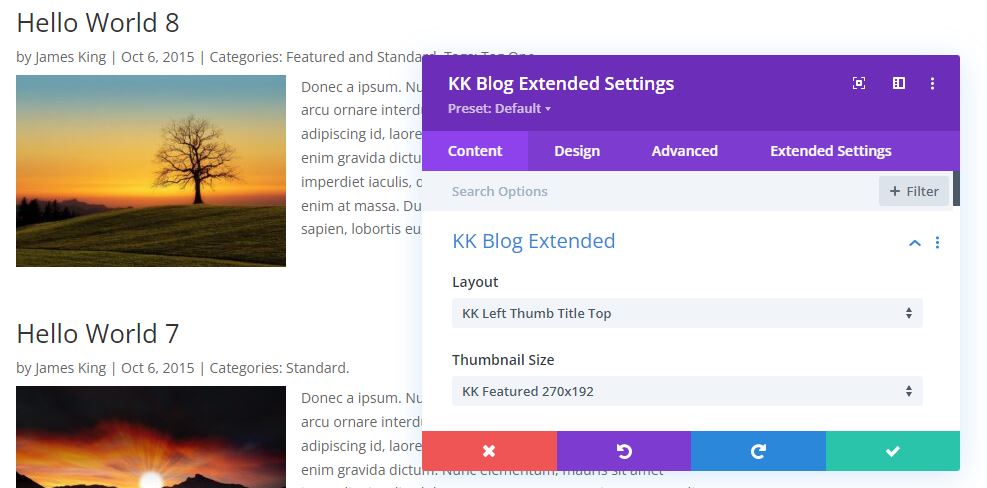 Ready for Divi
The KK Divi Blogger Classic plugin provides two modules to be used in Divi Page Builder.  The Blog Index Extended module has four different layouts to choose all in a vertically listed index.
The Blog Grid Extended module provides three different layouts. The one shown here has meta-data overlaid onto the featured image.  Another has ten different hover effects.  You can also choose up to six columns though it's restricted based on device.
All can be seen in the Examples.
Choose From Several Thumbnail Sizes for the Single Post Display
There are several images created when uploading within WP that generally become featured images.  WP, Divi and Divi Blogger combine to optionally allow twenty different choices of thumbnail image sizes to display in your Blog posts when enabled.
To take it a step further, use the Theme Builder and the Post Title module to design any number of possibilities based on your post categories, etc.
Once this option is enabled, your choice will be substituted for the usual Divi image.  If you decide that more/less choices are needed, a WP filter is provided to edit the list.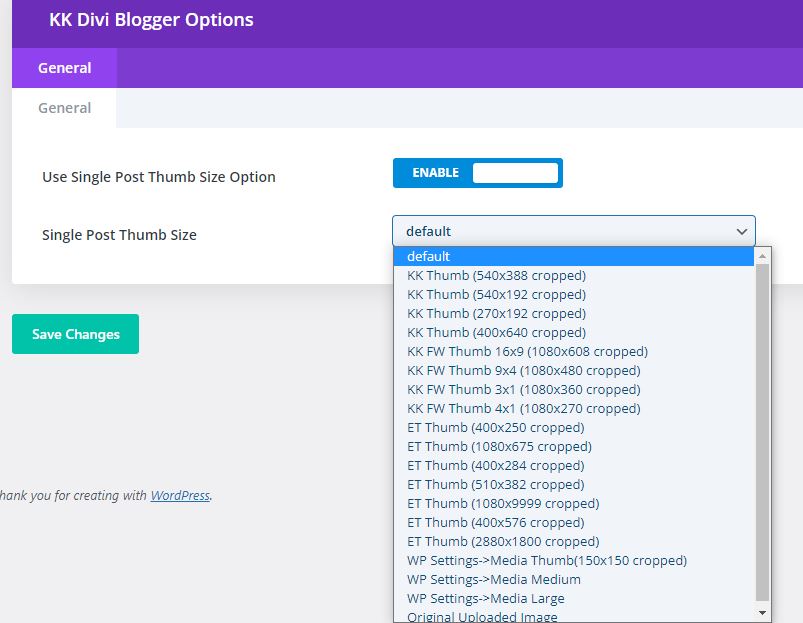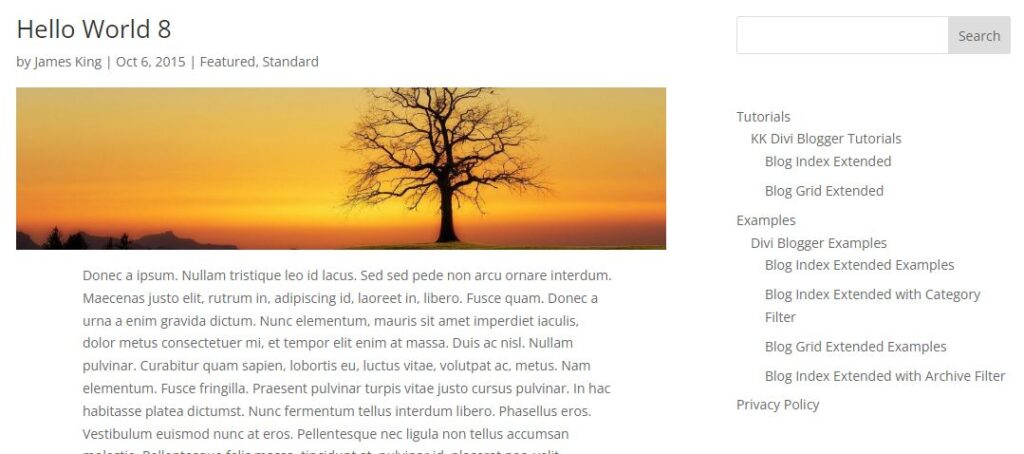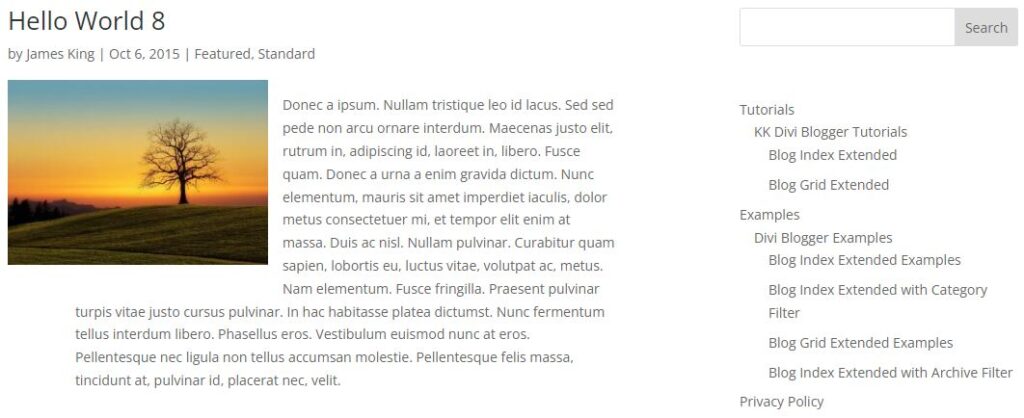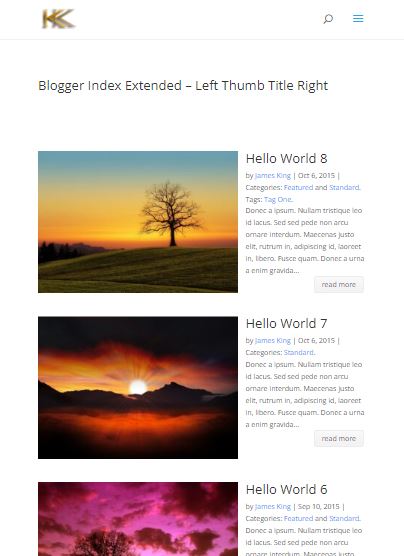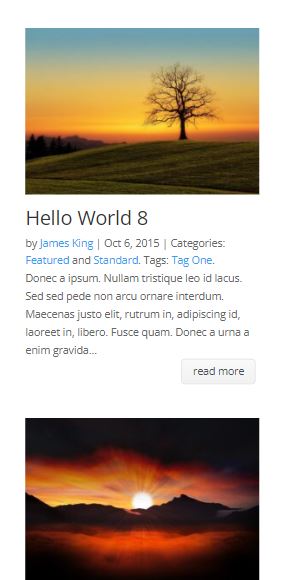 Mobile Friendly With All Devices
Tablets and Phones, due to their screen sizes in portrait mode, are not subject to the Column settings in Divi Blogger. The layout seen on the left is automatic.
Divi
is a registered trademark of Elegant Themes, Inc. This website is not affiliated with nor endorsed by
Elegant Themes
.