Below are toggles that contain info for working with the various option tabs in the Blogger Index module.  Those options that are similar to Divi's core Blog module are not reproduced here.
Blog Index - Content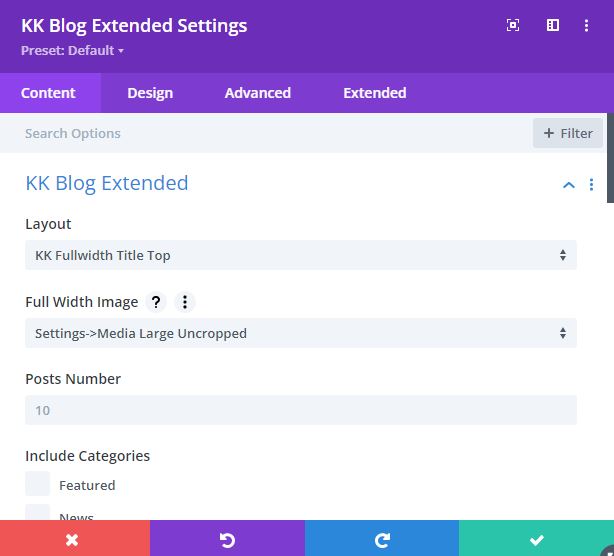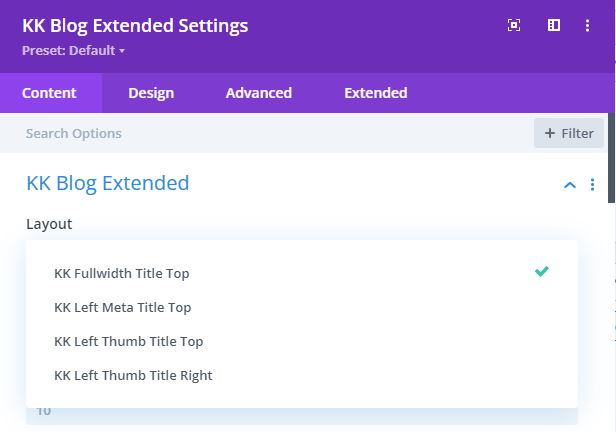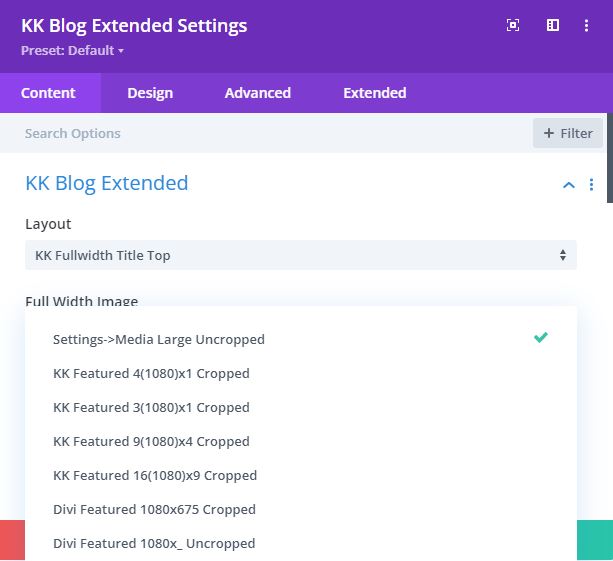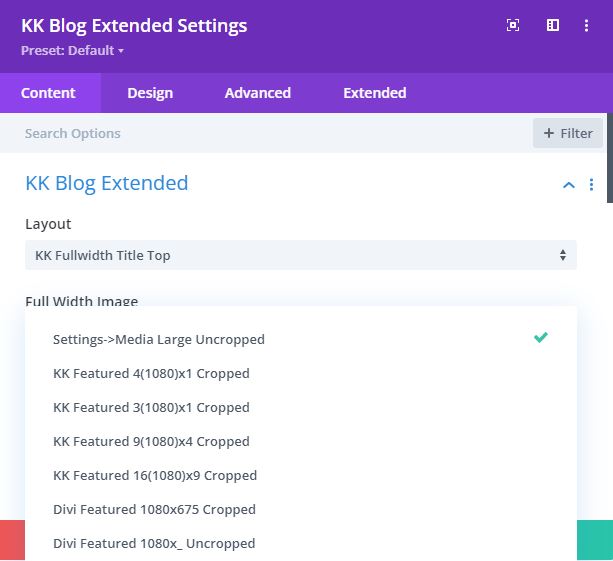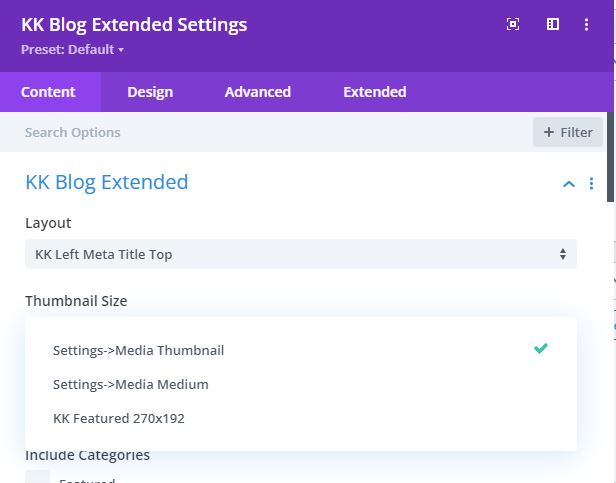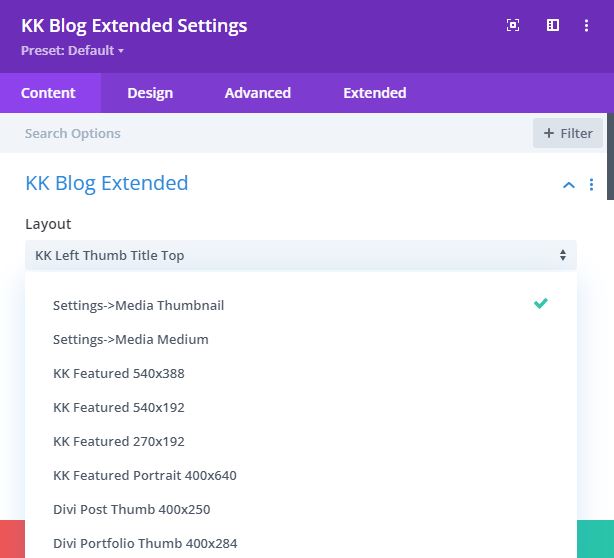 Blog Index
Generally, this module's content settings are the same as Divi's Blog module save for being restricted to Posts.  There are no choices for other custom post types.
The first image on the left indicates the default settings when first initializing the module.  The series of images reveal the various settings relating to the layout chosen.
This module features four layouts as indicated in the image.  Each will also have a select number of thumbnail sizes to use which will further modify the layout.  These choices are seen in the images on the left.
Divi's Blog module incorporates two layout choices that use a fullwidth oriented image OR a Grid layout.  
Blog Index - Extended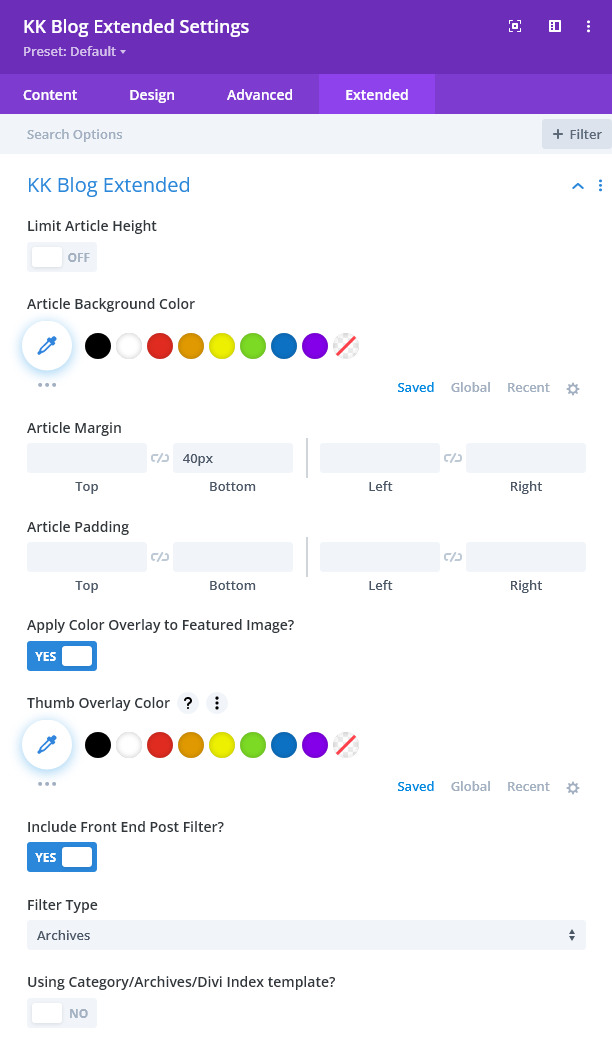 Blog Index - Extended Options
These options further enhance the appearance and utility of the Blog Index module.  More info is available within the options help feature ( "?" ).
Limit Article Height - there may be times when it is desired to ensure that excerpts or content does not exceed the height of the featured image. This control will do that.
Article Background Color - this control will produce a background color for each article within the index so it will contrast with the module, row, section or page background.
Article Margin / Padding - this will add spacing around each article within the listing.
Apply Color Overlay to Featured Image - if desired, this controls an overlay applied to the featured image only.
Include Front End Post Filter - this will provide a Category or an Archive filter at the top of the post listing. Review the examples to see the action.
Using Category/Archives/Divi Index Template? - if you use or want to use a themed template to display grouped articles based on a single category or archive, choosing Yes will ensure that the meta links within this module will product output per these templates.  Else, the module will display the chosen articles in the same layout.